Harvest Day arrives again.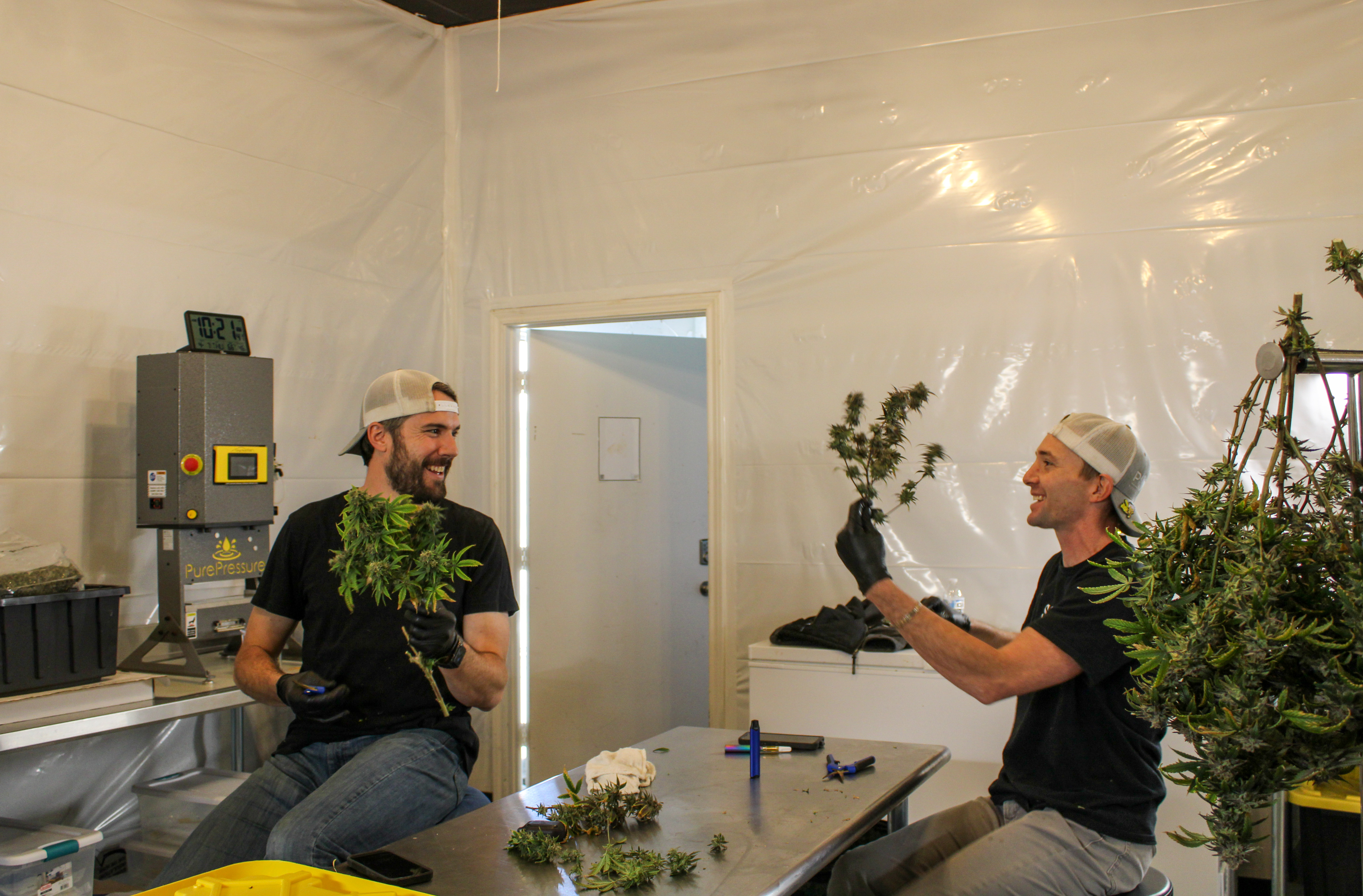 Our system of indoor farming allows us a consistent schedule of small batch high CBD Cannabis (hemp). This time around we took some photographs to show you more of the work behind the Power Biopharms products you enjoy.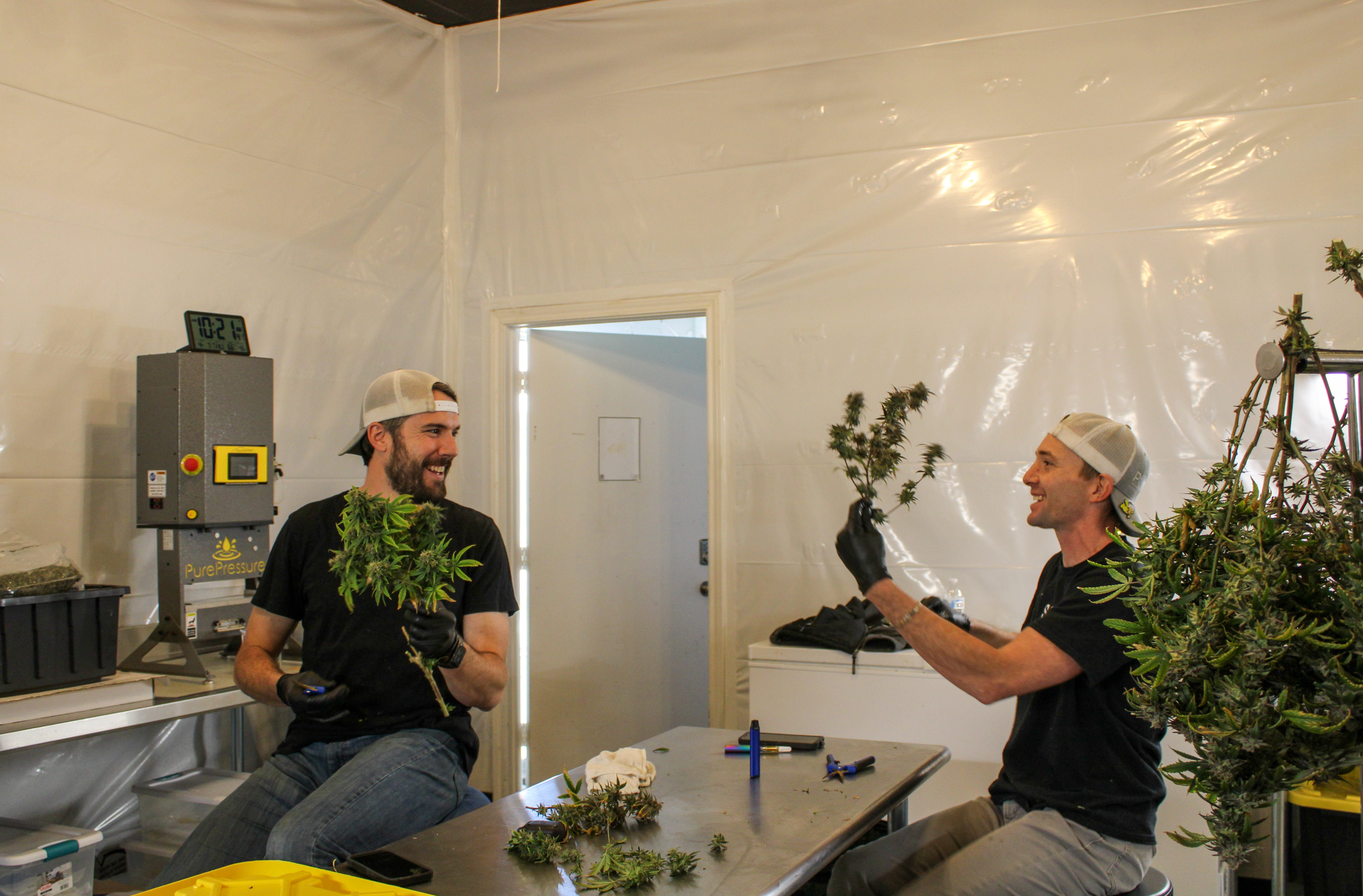 This strain is called Cherry Chocolate Chip and it has an earthy note with hints of berry. The phenotype (the physical expression of a cannabis plant's genetic blueprint) differentiation in this grouping was quite impressive, from deep greens to rich purples.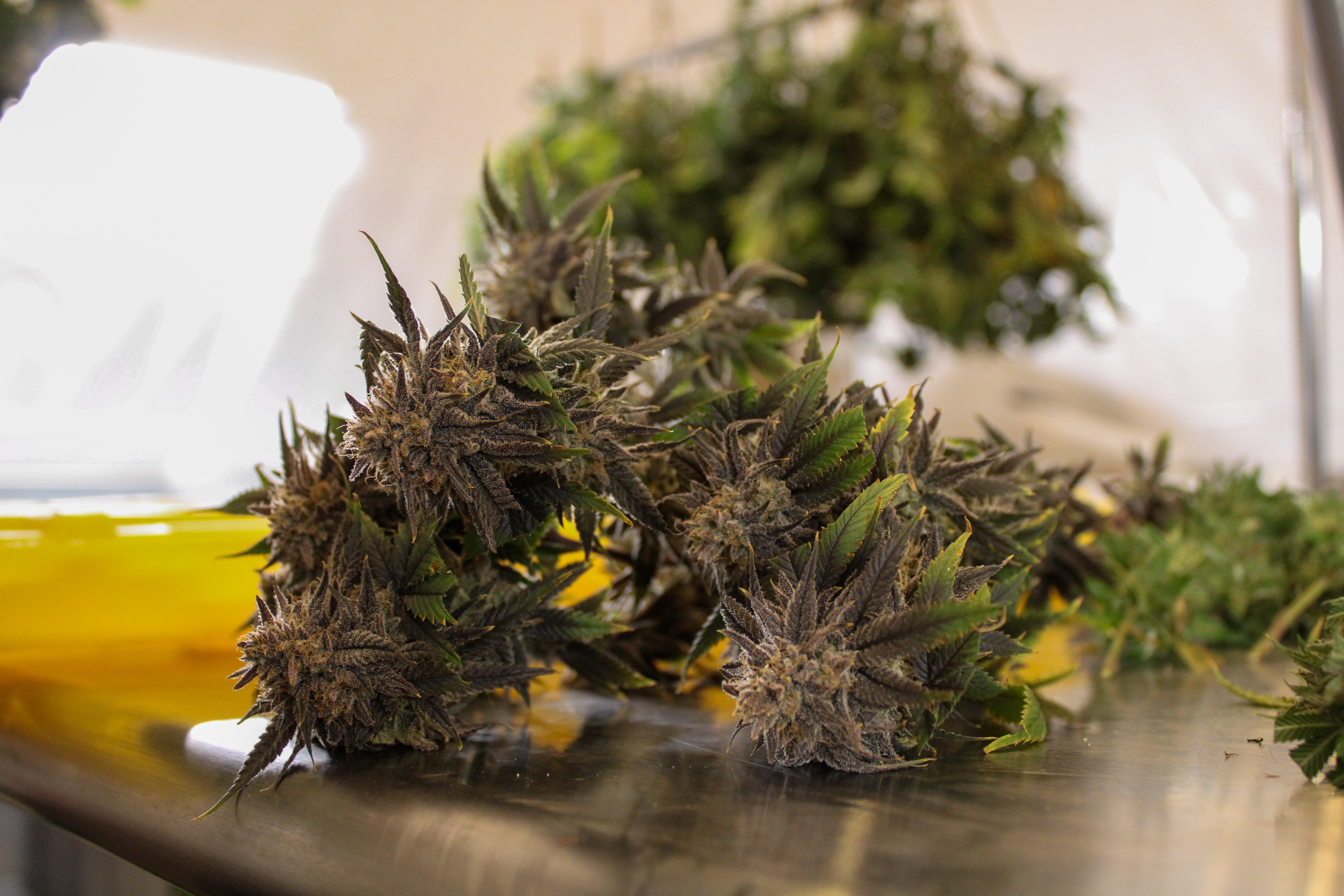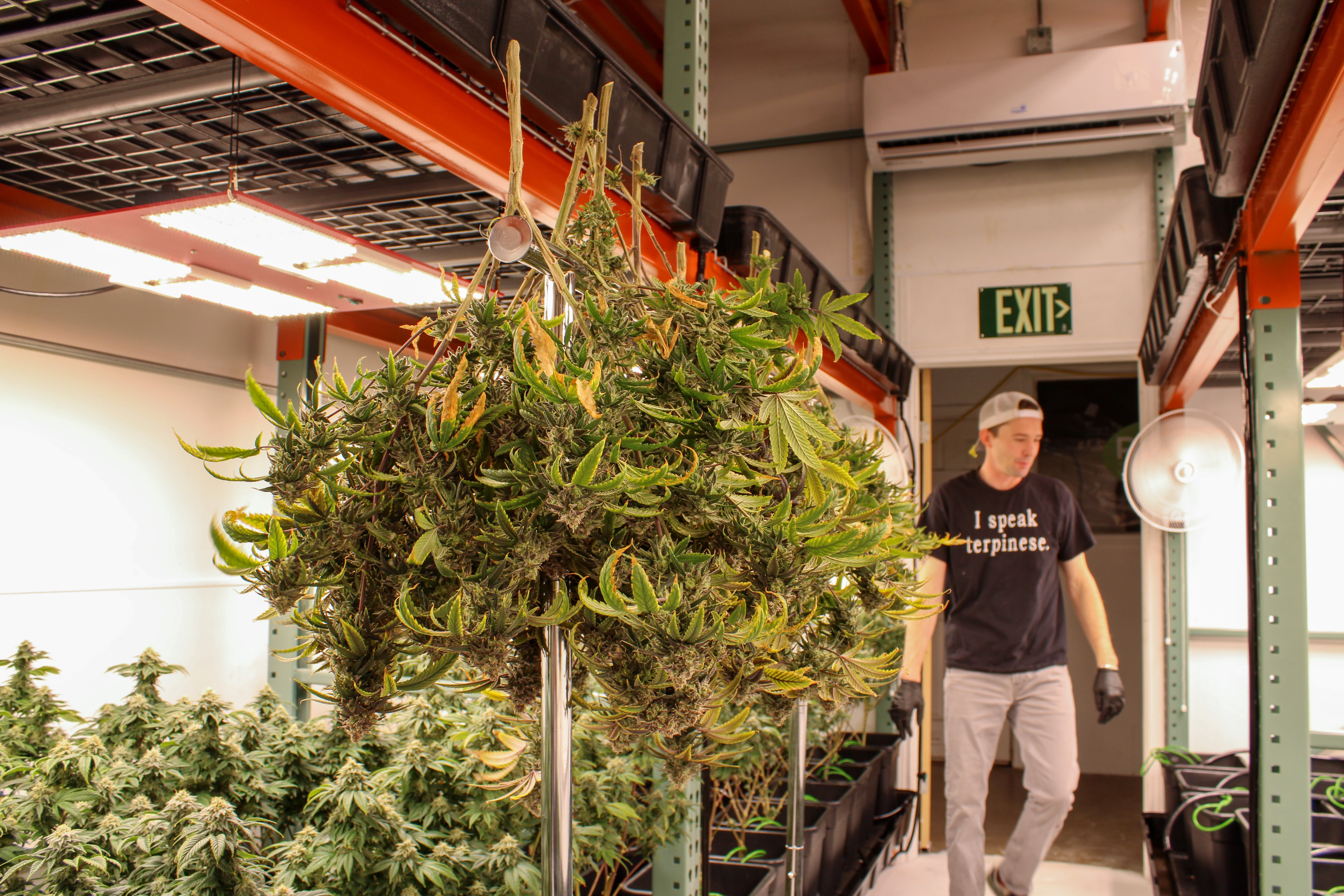 Once they've reached the right time, Director of Cultivation Nick Williams (seen above) calls it and it's all hands on deck. Of course, on a family farm, that team is small but mighty. The plants are cut and hung upside down in groupings by phenotype.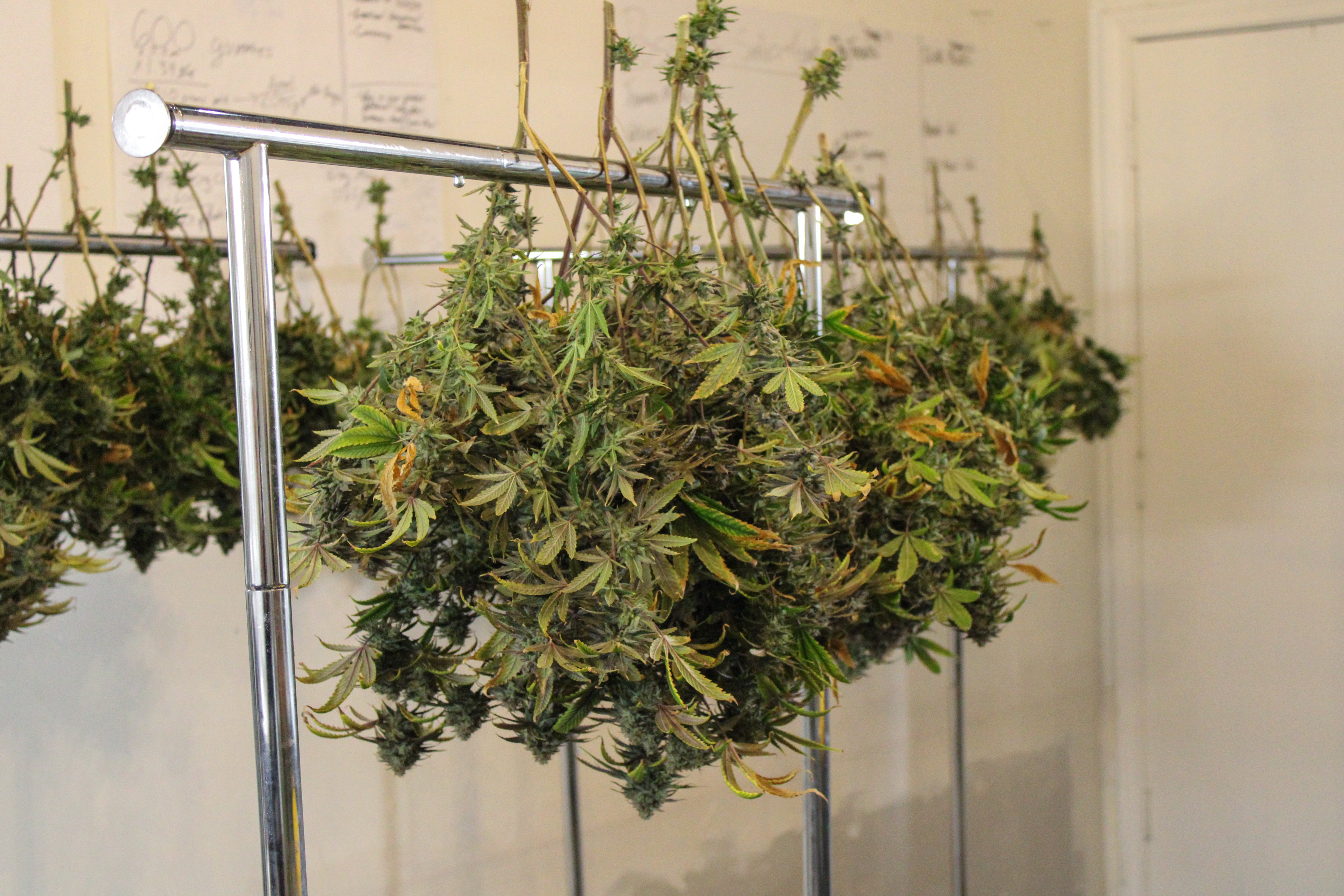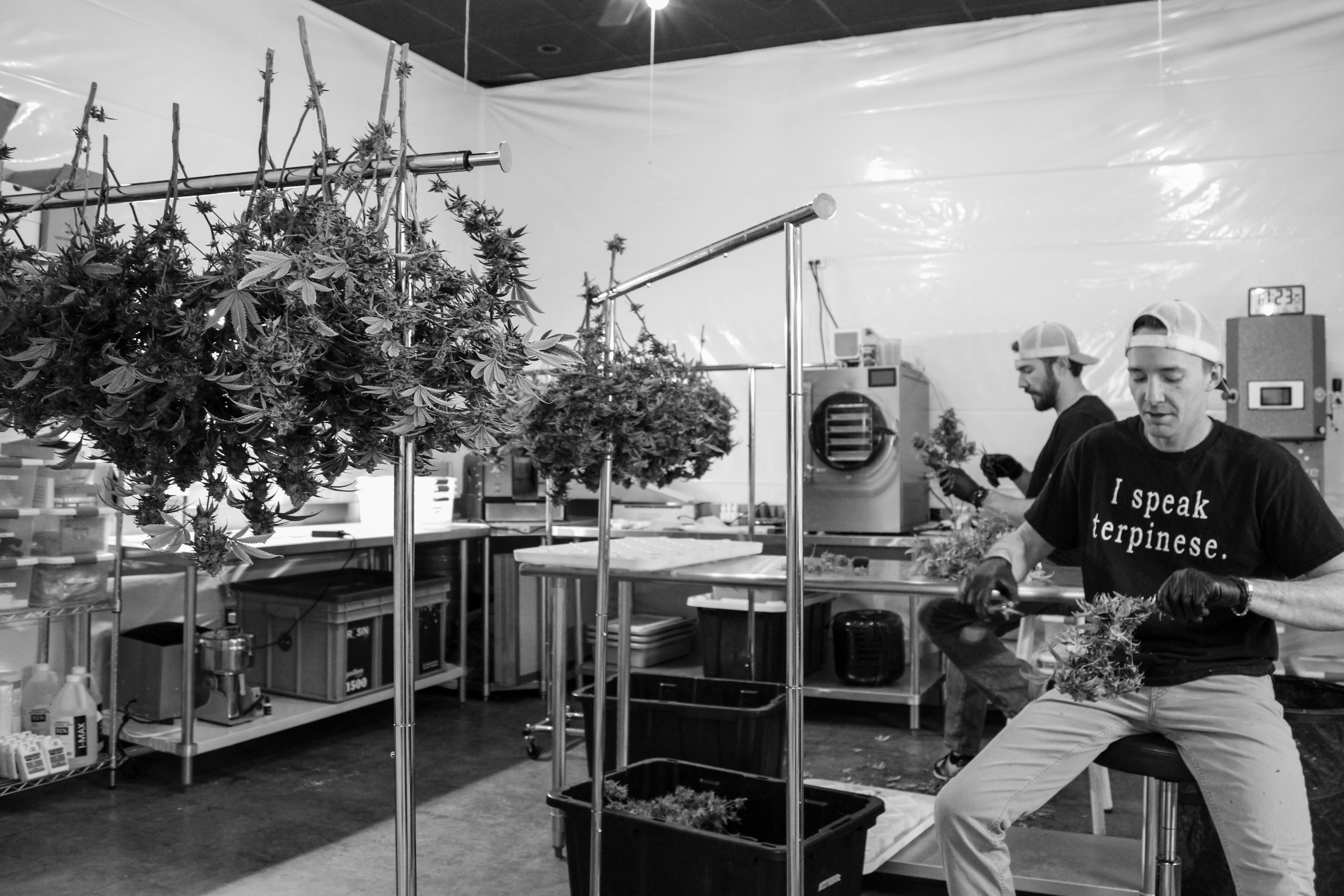 Then tools are sure to be sanitized and gloves are put on for the trimming process. Major grow leaves (the big ones that collect the light energy) are cut as well as some extraneous others, giving the plants a much needed cut before going into the dry room.
By trimming, the plant is able to dry and cure without risking too much moisture being trapped within, something that can ruin a harvest at this time. It is a careful balance of moisture, light and timing that brought us to this point so why would we want to stop the careful work, now? This plant is too precious to not take our time with.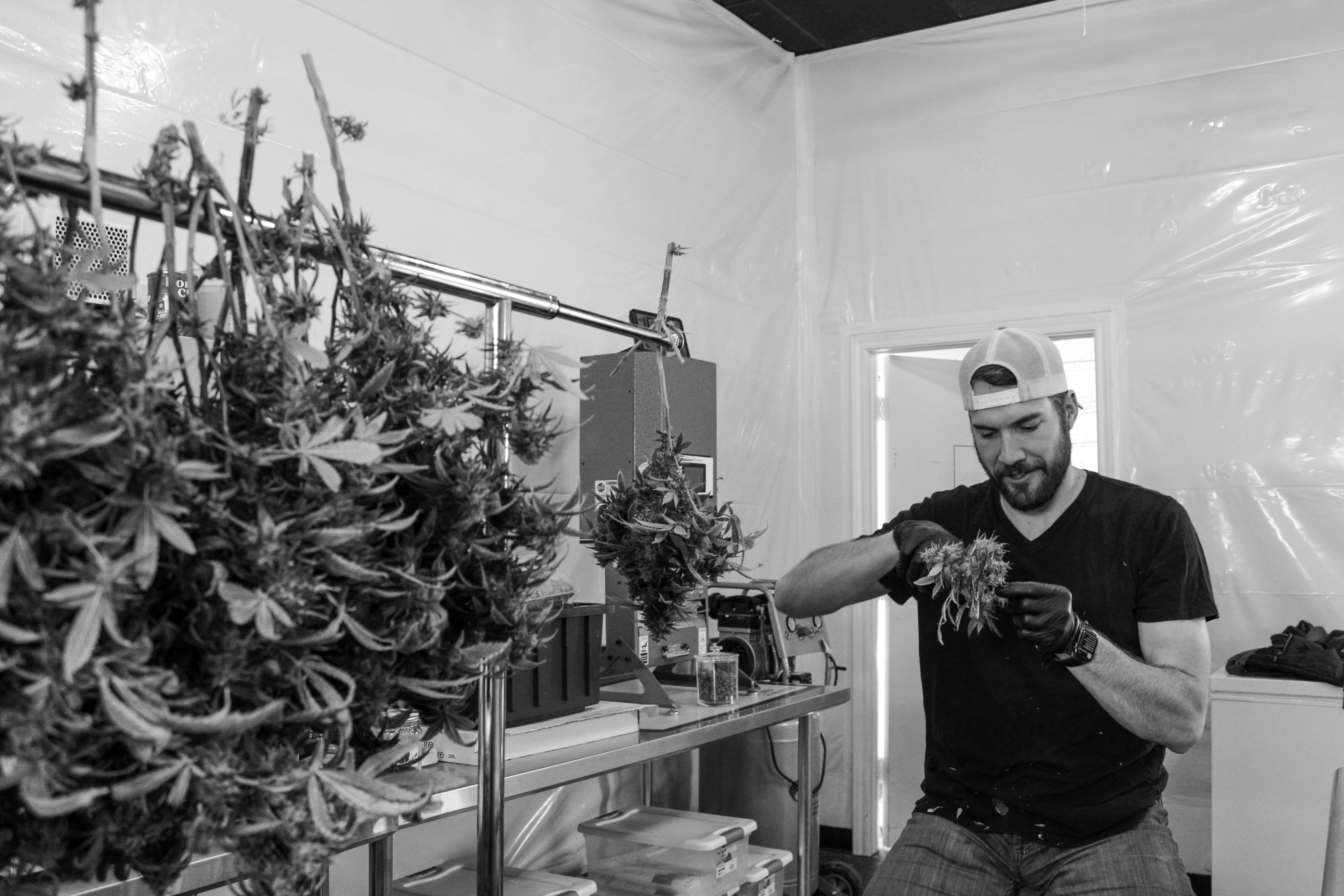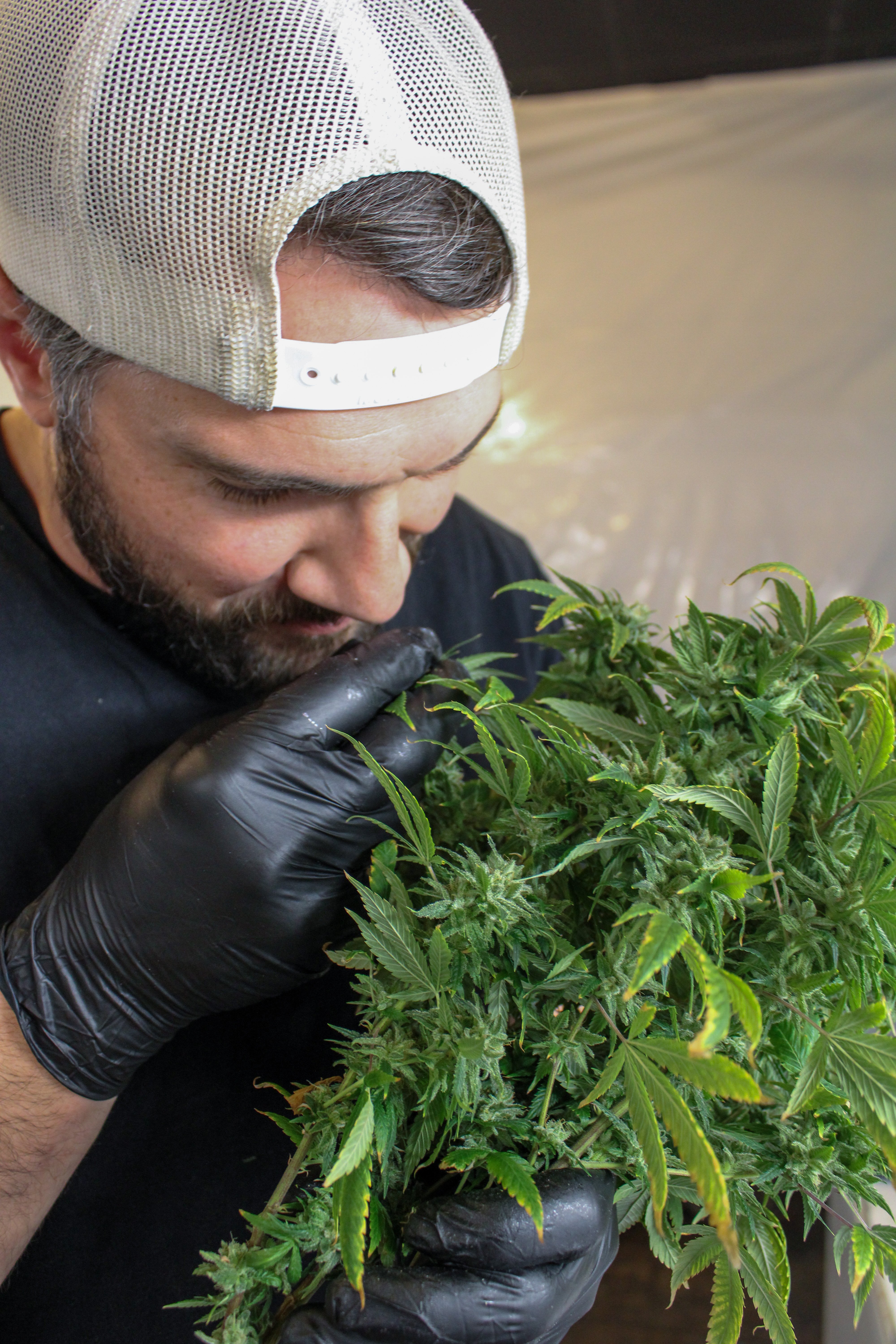 What can seem like a tedious task, with an appreciation of the plant comes an appreciation of the time with a fresh harvest. Founder Colt Power (above) enjoys the notes that this plant has been filling our office air with for some weeks, now.
Much like how people may grow to appreciate different types of wine, knowing grapes and their regions, notes and delivery, cannabis fans are "tuned in" to how plant terpenes (what makes a wine "woodsy" or "fruity") work in their own agricultural crop of choice.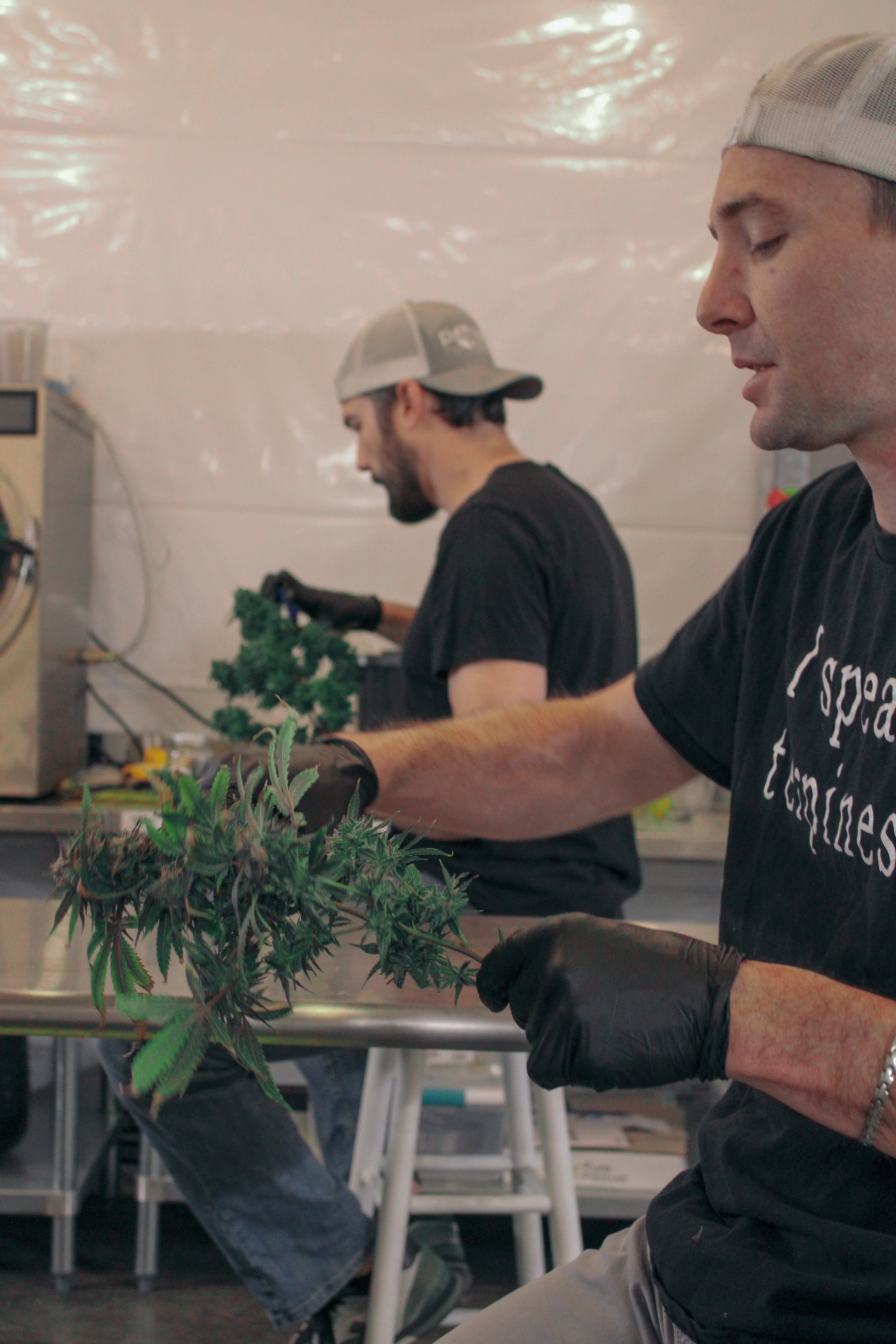 These lovely lady plants will now be dried and cured and the flower buds will become available in various delivery methods soon thereafter.
Be sure to follow us on Instagram for continuous farm insight and updates and for information on events that we will be at. It is always a pleasure to share our farm with others.